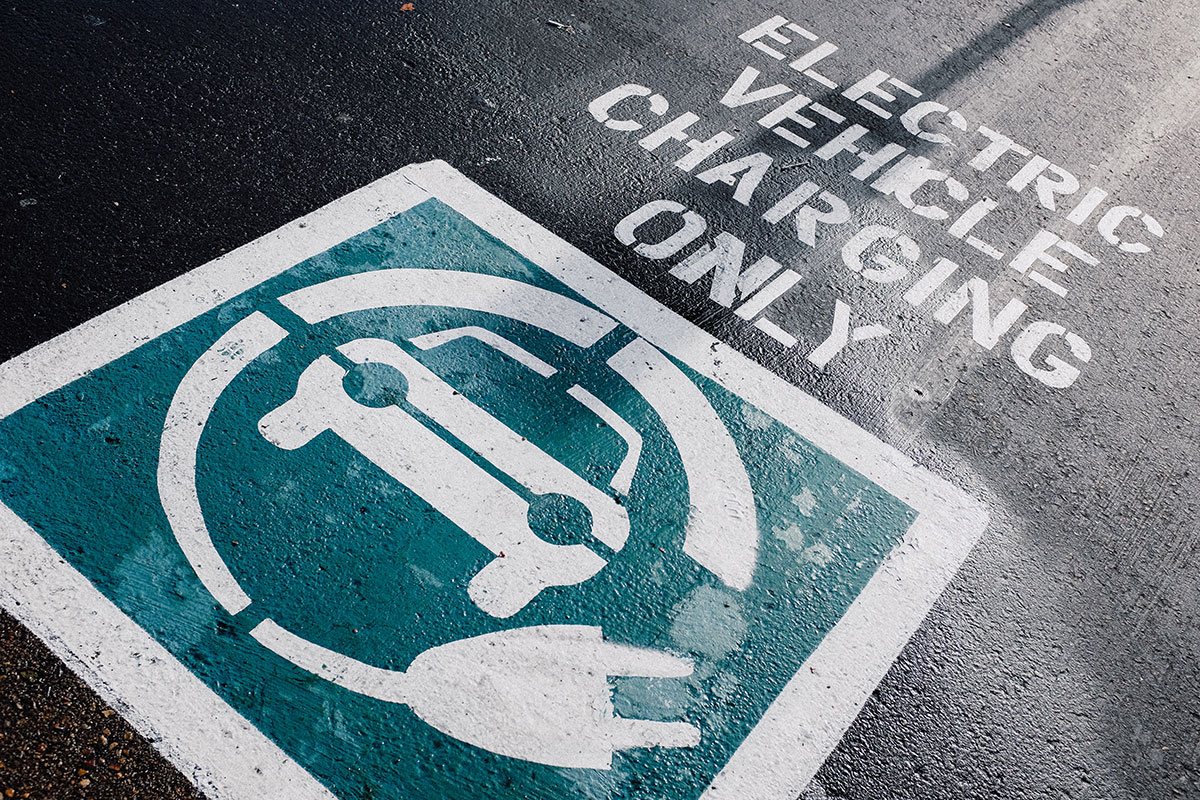 Risk Insights
Vehicle Charging Stations – Are They Right for Your Business
As the popularity of electric vehicles continues to soar, so does the need for electric vehicle charging stations. In fact, this amazing growth has prompted many companies to consider installing vehicle charging stations, also known as electric vehicle supply equipment (EVSE) stations.
EVSE stations can be a large asset to your business; they can increase employee retention, improve your image and help you meet sustainability goals. However, the costs and risks of adopting a new and evolving technology can be even more significant if you don't take all of your unique considerations into account.
There are a wide variety of topics to consider before your business commits to EVSE implementation. You'll need to gauge the interest and needs of your employees, the limits of your business's parking and electrical infrastructure and more to ensure that EVSE stations are a beneficial long-term addition.
All of these considerations are potentially accompanied by significant financial commitments and risk exposures. As electric vehicle technology continues to advance, you'll want to carefully weigh the potential benefits and costs of workplace EVSE stations.
Why Workplace Charging?
Your employees may be drawn to electric vehicles because they don't produce harmful emissions and generally have low operating costs. However, the main characteristic that enables these vehicles to be environmentally friendly and inexpensive to operate – their advanced batteries – also necessitates regular charging.
Though workplace EVSE stations can add range to electric vehicles throughout the workday, the technology behind them has the potential to add numerous exposures to your business. Most EVSE stations in the United States use a connector standard known as J1772, which must be hard-wired into an electrical system and installed according to the National Electrical Code. As such, the installation process can include costs such as construction, labor, utility upgrades and more.
Technology and Standards
It's first important to consider the technology behind electric vehicles and EVSE stations. The J1772 standard has two main charging levels with various price tags, charging rates and electric utility requirements. As such, you must select the right type of charger for your business and its employees:
Level 1: These chargers typically add 2 to 5 miles of range to an electric vehicle per hour. Level 1 chargers generally start at $500 and utilize a 120-volt alternating current (AC) circuit.
Level 2: These chargers typically add 10 to 20 miles of range per hour and generally cost at least $500. However, they require a larger 208- or 240-volt AC circuit, which may require your business to upgrade its electrical grid.
As the technology in EVSE stations and electric vehicles advances, you must consider your business's future needs as well. For example, as the average range of electric vehicles rises, employees may not need Level 2 chargers to charge their batteries. On the other hand, if you underestimate the demand of electric vehicles, you may face increased installation and utility costs in the future.
How to Make an Informed Decision
Because the decision to install EVSE stations has the potential to impact your stakeholders, it's vital that they are included in the considerations for workplace EVSE stations. Stakeholders can include upper management, HR representatives and legal counsel. If you do not own your business's building or operate your own parking lot, be sure to include their operators as well. Remember, if any step of the installation process goes wrong, you can be held liable for the resulting damage.
Once you have consulted the appropriate stakeholders, you should weigh the benefits and costs of installing EVSE stations. It can be difficult to predict how your employees will utilize charging stations or to anticipate your business's future needs. Use the following step-by-step guide to help you evaluate the potential benefits and costs to make an informed decision:
Measure employee interest: Distribute a survey to determine how employees might use workplace EVSE stations. Be sure to find out how many employees have electric vehicles, who would consider purchasing electric vehicles, who would pay to charge their vehicles and the distance of employees' daily commutes.
Select an appropriate location for EVSE stations: Consider the distance from EVSE stations to your electric utility equipment – the shorter the distance, the lower the cost of installation. Also determine if installation would require alterations to an existing parking lot or landscaping.
Determine the type and number of J1772 chargers you'd need to install: Use the results from your employee survey to determine how you select chargers. If the average daily commute is short, you may be able to purchase less expensive Level 1 chargers. However, keep your business's and employees' future needs in mind.
Contact EVSE suppliers: Confirm your charging needs and costs with a supplier. The features and payment options for EVSE units may vary between suppliers. Additionally, some suppliers offer regular maintenance and other services. Also, be sure to provide the EVSE supplier with the specifications of your electric utility. This can help you determine if your system requires upgrades.
Contact your electric utility provider: Ensure that your electrical supply is adequate for your selected EVSE stations. If necessary, contact a certified contractor for the appropriate upgrades. Also check your electricity rates and how installing EVSE stations may affect your bill.
Investigate possible incentives: You may qualify for federal, state and local incentives if you install EVSE stations. Your electric utility provider may also offer discounted rates to power EVSE stations.
These steps can help determine how EVSE stations will impact your business. You should make the decision to install EVSE stations based on your employees' anticipated demand, the opinions of your stakeholders, the costs of installation and your future business needs.
Create a Clear Internal Policy
If you determine that your workplace would benefit from EVSE stations, it's important that you take steps to ensure they are properly used and maintained:
Identify all construction, environmental, fire or building requirements for EVSE installation. These may require you to complete applications or to obtain permits prior to installation.
Contact your local fire and police departments and inform them of the location and cut-off points for your EVSE stations.
Create a clear internal policy that determines access, usage, security and other issues for your EVSE stations. Be sure to include the following in your policy:

Assure your employees of the safety of the EVSE stations. The charging stations and J1772 standard are designed with safety in mind. It's safe for employees to use them in the presence of water and rain, and the cables only become charged when directly and completely connected to a vehicle.
Post signage that clearly designates that EVSE stations are only open to electric vehicles.
Determine the stations' hours of operation, and if visitors are allowed to use them.
Select a payment plan for usage. Many workplace EVSE programs are free, but charging a fee can help offset the costs of installation and maintenance.
Take measures to protect EVSE stations and electric vehicles from vandalism and theft.
Consider requiring users to sign a waiver that will protect your business from any damage to personal property or vehicles as a result of EVSE usage.
Designate maintenance responsibilities and timetables.
Analyze Your Situation and Make a Smart Choice
The installation of workplace EVSE stations doesn't have to be costly or complicated and can provide valuable benefits to your employees and business. However, it's vital that you consider all of your unique circumstances to make the best decision possible.
As battery and EVSE technology advances, your considerations should also change accordingly. Contact VTC Insurance Group for help examining the risks of EVSE implementation before, during and after the installation process. To reach a VTC agent near you, call 248.828.3377 or visit vtcins.com.
This blog is for informational purposes only and is not intended as legal advice.