EMPLOYEE BENEFITS
Employee Benefit Solutions
For a healthier bottom line.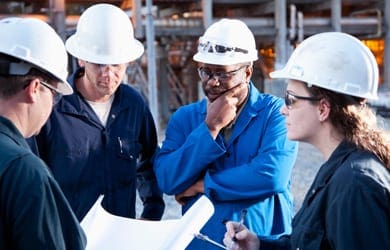 VTC brought us options at our renewal and educated us on the whole picture. Our business is important to them and they show it through their responsiveness."
Eva Welsher – Director, Human Resources
Michigan Staffing
Comprehensive, flexible benefit programs that support your employees and your company.
VTC Insurance Group has decades of expertise in creating custom-fit employee benefits plans, delivering meaningful employee benefits while simultaneously minimizing your coverage costs. After all, it's a well-known dynamic: the employee who feels secure and valued will significantly outperform the one who does not.
VTC helps employers be more productive, attract and retain top talent, and build long-term value.
The range of VTC employee-benefit options – from the foremost carriers in the industry – is comprehensive:
Medical Health Plan (Fully Insured And Self-Insured)
Dental Plan (Fully Insured And Self-Insured)
Group Life/Individual Life Insurance
Key Man Life Insurance
Disability Plans
Self-Funded Prescription Drug Programs
Vision Plans
Long-Term Care Sec. 105
Health Reimbursement Arrangements
Health Savings Accounts
Flexible Spending Account Sec. 125
Voluntary Benefits
Employee Communication And Open Enrollment Meetings
Stewardship. For Your Success.
Employee benefits are never a "set it and forget it" proposition. Companies are dynamic entities. They adapt and evolve, in a fluid and challenging business environment. To turn those challenges into business advantages takes a skilled advisory partner. That's VTC Insurance Group.
Your select VTC team monitors the changing benefits landscape for new developments: regulatory influences, opportunities to enhance efficiencies, and creative strategies for maximizing benefits while keeping a firm grip on costs. And we do that continuously. Quickly. Efficiently. Our customers see VTC as an expert extension of their human resources department, keeping a vigilant eye on the welfare of their employees and their bottom line.
It means our customers are free to concentrate on what they do best: building their business. Confidently.
Affordable Care Act
Understanding the Affordable Care Act (ACA) and the compliance obligations that face employers is critical. VTC Benefits Professionals can assist you with not only understanding these obligations but also helping to find the most cost-effective ACA compliant solutions for your group. Please contact VTC Insurance Group with any questions about health care reform requirements. All VTC Insurance Group documents are meant for reference only and should not be construed as legal advice.