BUSINESS INSURANCE
Association Programs
Customized to meet specific business needs.
FCCI Insurance Group
BITCO Insurance Companies
VTC Insurance Group partners with a variety of professional associations to provide customers with added-value risk management solutions, each tailored to specific insurance needs and budgets.
Contractors Select
SM
FCCI Insurance Group and the ABC Southeastern Michigan Chapter are offering Contractors SelectSM, an insurance program designed specifically for eligible ABC Southeastern Michigan Chapter members. Benefits include:
Tailored business insurance package, auto and umbrella policies
Local designated service teams for claims, risk control and underwriting
Convenient online resources including the FCCI HR & Employment HELPLINE, featuring human resources management, risk control and employment law information

Contractors Select includes a group dividend plan based on the combined loss experience of participating members.

FCCI also provides Surety bonding at discounted rates for members of ABC chapters in our FCCI Contractors Select program. Our team of knowledgeable, dedicated surety professionals is committed to relationship building, prompt service and ease-of-doing-business.
Click here for more information.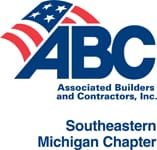 ---
MITA/BITCO Safety Group Dividend Plan
As an added benefit to your MITA membership, you may be eligible to participate in the Safety Group Dividend Plan endorsed by MITA and underwritten by BITCO Insurance Companies. You can benefit from insurance coverage and services customized to meet the needs of road and bridge, utility, excavation and other related specialty contractors in the state of Michigan.
BITCO's broad insurance coverage including workers compensation, property, inland marine, general liability, contractor's equipment, umbrella and commercial auto insurance
Competitive rates
24/7 claims service
Possibility of earning an annual premium dividend

*

Comprehensive Risk Control Services including online resources via the BITCO Customer Portal
*Dividends cannot be legally guaranteed and are subject to approval by the BITCO Board of Directors.
Click here for more information.