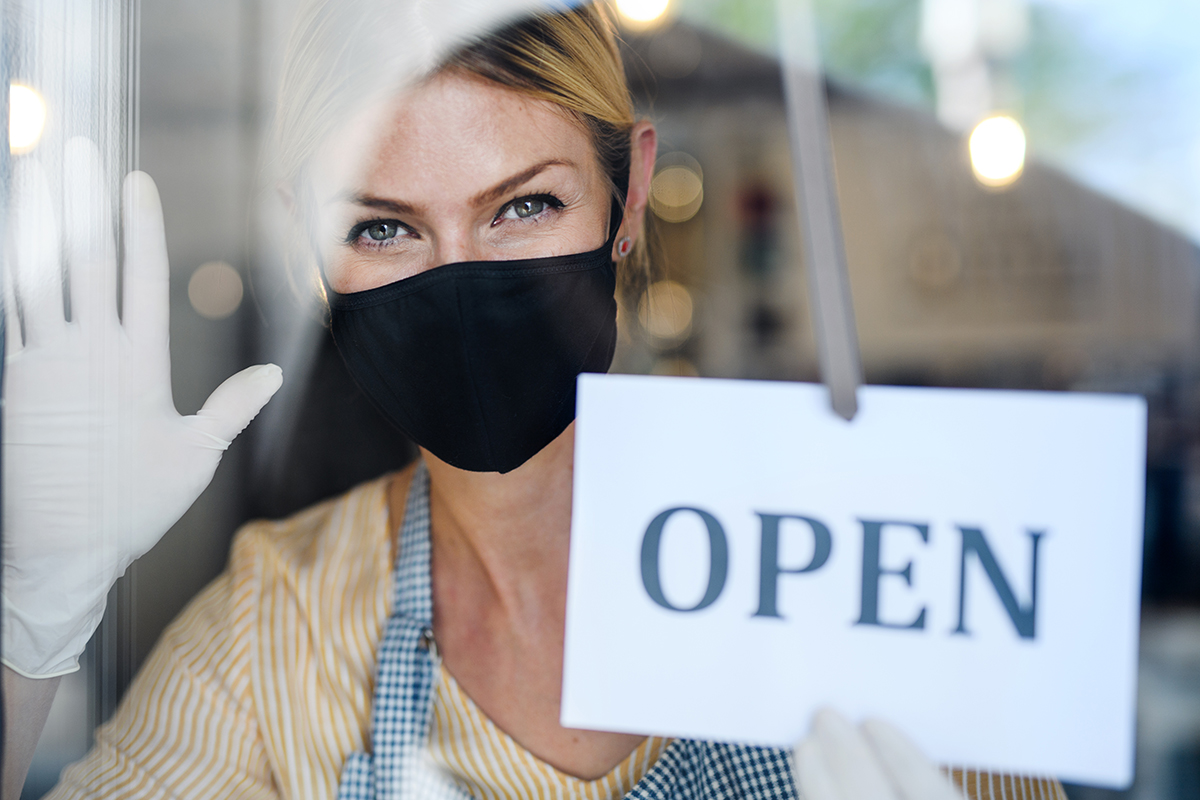 Returning to Work
Reopening a Business After the
Coronavirus Shutdown: A How-To Guide
The fact that nearly all stay-at-home orders resulting from the COVID-19 pandemic have been lifted is great news for nonessential businesses across the country. However, returning to normal business operations will in itself be a challenge.
For many organizations, there's a lot to think about with respect to protecting customers and employees alike. It's important for businesses to do their due diligence before opening their doors to the public following this unprecedented crisis.
Determining When to Reopen
It's no secret that the COVID-19 virus has dealt a severe blow to a wide range of businesses. Not only has this led to significant business disruptions, but, for many, it has critically impacted their bottom line. That being said, business owners need to question whether or not it's acceptable to reopen at this time. To help provide answers, VTC Insurance Group offers the following best practices to consider:
Review guidance from state and local governments – The Coronavirus pandemic impacts states and regions in different ways. So it's critical to understand and review all relevant state and local orders to determine if and when your business is allowed to reopen. Once a business gets the green light to resume, a risk assessment should be performed to determine what steps must be taken.
Conducting a Risk Assessment
The typical risk assessment program includes the following steps:
Identify the hazards – Perform a walkthrough of the premises and consider high-risk areas (e.g., break rooms and other areas where people may congregate). It's also important to consider what tasks employees are performing and whether or not they are especially exposed to COVID-19.
Decide who may be harmed and how – Once you've identified hazards to your business, you need to determine what populations of your workforce are exposed to COVID-19 risks. When performing this evaluation, you'll want to make note of high-risk individuals (e.g., staff members who meet with customers or individuals with preexisting medical conditions).
Assess your risks – Analyze your risks to determine their potential consequences. For each risk facing your business, you should determine:

How likely is this particular risk to occur?
What are the ramifications should this risk occur?
Controlling Your Risks
There are a variety of methods businesses can use to manage risks, including:
Risk avoidance – Eliminate certain hazards, activities and exposures from business operations altogether.
Risk transfer – Transfer risk exposures to a third party.
Utilize personal protective equipment (PPE) – Employees should understand how to properly put on, take off and care for PPE.
Consider engineering controls – Protect workers by removing hazardous conditions or by placing a barrier between the worker and the hazard. Examples of engineering controls include:

Installing high-efficiency air filters
Increasing ventilation rates in the work environment
Installing physical barriers, such as clear plastic sneeze guards

Encourage social distancing – Increase the physical space between people to avoid spreading illness.
Perform routine cleaning and disinfection – Regularly sanitize your facility to prevent the spread of COVID-19. It's also a good idea to provide disposable wipes so that commonly used surfaces can be wiped down by employees before each use.
Monitor your results – Once you've implemented a risk management solution, you'll want to monitor its effectiveness and reassess. Remember, COVID-19 risks facing your business can change over time.
We're Here to Lend a Hand
While resuming operations following the COVID-19 pandemic may seem like a daunting task, you don't have to go it alone. VTC Insurance Group can help you determine what actions are needed to ensure your business reopens smoothly. To contact a VTC Insurance Group agent near you, give us a call, or visit vtcins.com.
The above content is for informational purposes only and is not intended as legal advice.