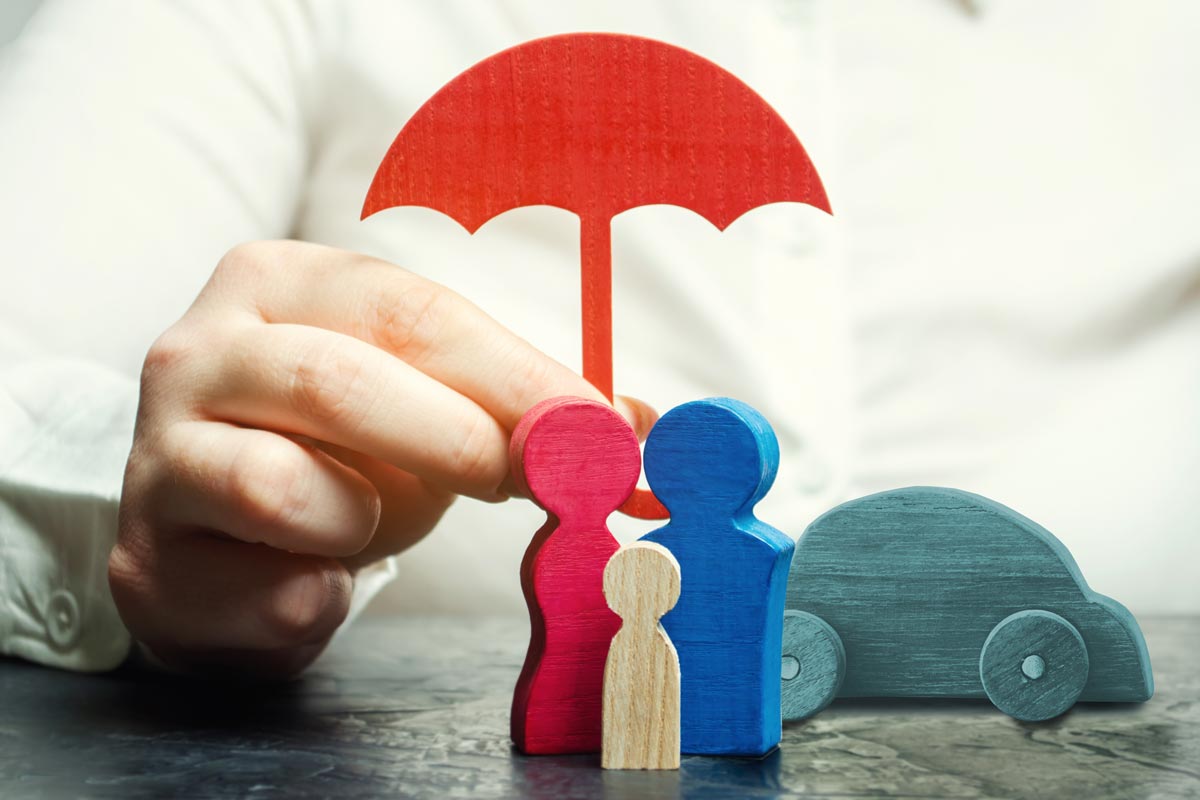 Auto Insights – The New Michigan Auto Insurance Reform Law
Part 6: Umbrella Coverage
Michigan Auto Insurance Reform –
Umbrella Coverage
Michigan Auto Insurance Reform – is An Umbrella Policy Right For You?
When Michigan's new auto insurance laws take effect, one of the key decisions you'll face involves liability coverage. This coverage protects drivers from legal damages if they cause an accident that results in another person's serious injury or death. (To learn more about liability coverage, see Blog Number 5.)
As of July 2, 2020, economic damages – including wage loss, replacement services and medical expenses – can be included in such lawsuits. For this reason alone, you'll want to have adequate liability protection.
The solution for many Michigan drivers is an umbrella policy. Typically priced at $20 per month for up to $1,000,000 of coverage, this optional form of insurance provides additional liability coverage beyond that of your auto policy.
How does umbrella insurance work?
Should you face a lawsuit, your umbrella policy kicks in if the liability limit of your auto policy runs out. Depending on your auto insurance carrier, an umbrella policy can provide you with additional coverage of up to $10,000,000.
What's covered under an umbrella policy?
While your insurance carrier can provide you with specific details, an umbrella policy typically covers the following:
Property damage
Personal injury
Bodily injury to others
Economic damages
Judgments
Legal settlements
Defense costs
Court costs
Do I need umbrella coverage?
Talk with your VTC agent. He or she can compare your total assets with your potential liability limits under the new reform law and assist you in determining the amount of umbrella insurance coverage you might need.
The time to start thinking about Michigan's new Auto Insurance Reform Law is now!
The new law will be here soon. The more you know about it, the easier it will be to make the transition. A representative from your auto insurance carrier will send you additional details in advance of your policy renewal – beginning with the renewal date of July 2, 2020. Reading and understanding the materials will help you determine the best options overall for you and your family. You'll also find helpful information by visiting Michigan.gov/autoinsurance. Of course, VTC agents are ready to answer any questions you might have. Give us a call, or visit vtcins.com.
This concludes our six-part blog series covering the most important components of Michigan's new Auto Insurance Reform Law. We hope the information we've provided will serve you well over the coming weeks as we all approach a new era of automobile insurance for Michigan drivers.