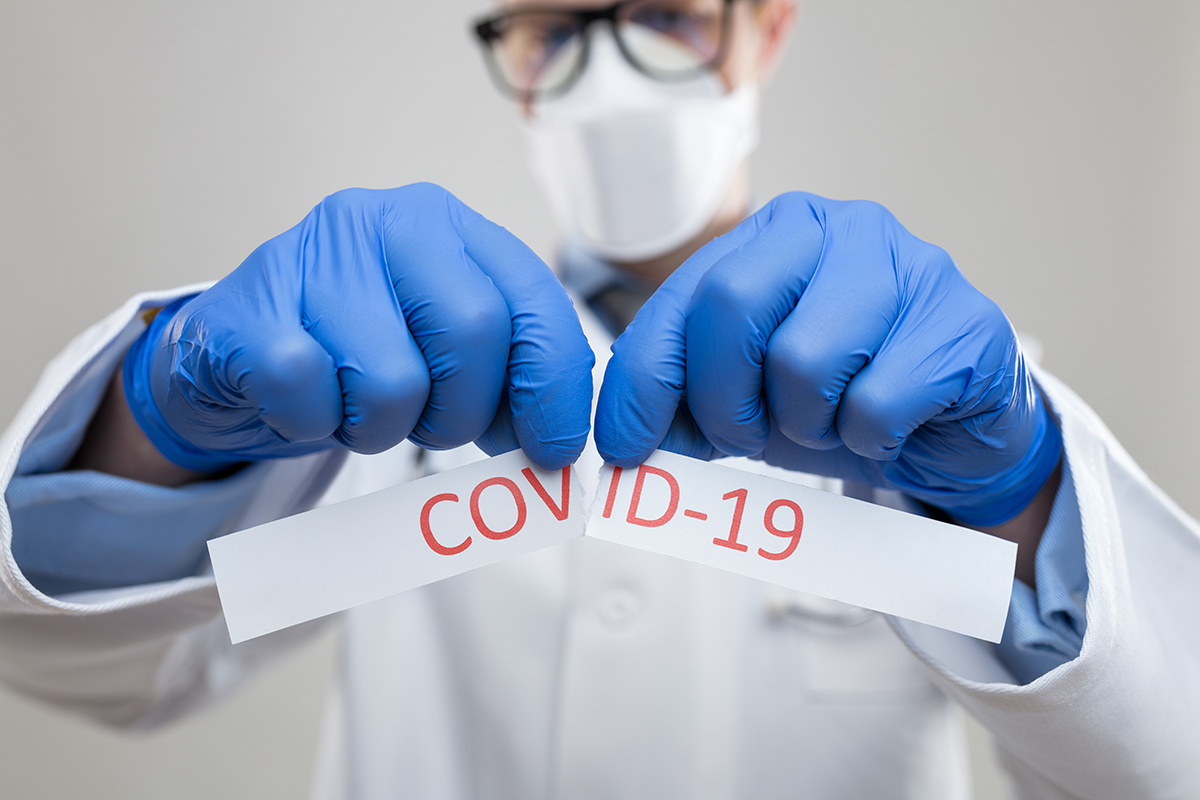 \=
A Message to Our Commercial Insurance Customers
Coronavirus (COVID-19) Insurance Coverage Information
As the coronavirus continues to disrupt lives and businesses around the globe, many of our customers have raised concerns about whether their commercial insurance protection covers COVID-19-related losses. The short answer is, "it depends."
Many factors affect whether a loss would be covered, including the type of loss, the type of coverage and the terms and conditions of specific policies. In addition, VTC Insurance Group represents many insurance companies who use their own coverage forms and policy language, which makes giving a single, definitive response that can be applied to every situation impossible.
At times like these, we understand your concerns and we want to share some insight and guidance to help you manage your business and employees through this crisis. Here are some things to keep in mind:
Review your policy. Take note of the coverages and exclusions with respect to your insurance protection
Report a claim to your insurance carrier. If you have an incident or loss, your insurance carrier will make the determination on whether coverage applies or not, based on the facts and merits of the claim
Coverage depends upon coverage language. The information below will give you an idea of how losses might be treated under a few major lines of coverage
Workers' Compensation (WC)
The best approach with WC is to submit a claim with your insurance carrier for an incident reported by an employee and let the claims representatives address it.
Essentially, compensation will come down to:
The individual facts and merits of the actual claim. In general, whether an illness arises out of and in the course and scope of employment is a function of the employee's activities. Ask yourself: Was your employee benefiting your business when exposed to the illness or disease?
The individual WC statutes and case law of the specific state
Any further direction from a political entity
Keep in mind that if a claim is reported but ends up closing with no claim's costs, the claim will not impact WC premiums or the experience modifier.
Business Income
Business interruption coverage is usually purchased as part of a commercial property policy. This coverage typically applies when a business suffers "direct physical loss of or damage to" covered property. While not standard and customary, depending on the insurance carrier, there may be a dispute as to whether a disease outbreak like coronavirus constitutes "physical loss" or "damage."
Named Peril vs. "All Risks" Policies
There are two basic types of property insurance—named peril and "all risks." Named peril policies cover property damage and business interruption losses caused by specific perils that are listed in the policy. Disease outbreaks are usually not specified as covered perils, so coronavirus-related business interruption losses are unlikely to be covered by traditional named peril policies.
"All risks" policies cover property damage and business interruption loss resulting from any fortuitous cause, unless it is specifically excluded in the policy. Therefore, coronavirus-related business interruption losses may be covered if:
There is no applicable exclusion in the policy, AND
An insurer or court decides that "physical loss" has occurred at covered property (or a supplier's property, in the case of contingent business interruption coverage)
As previously stated, if you're concerned about coronavirus-related losses, review your property insurance policy carefully and if you have incurred a loss, report the claim. Your insurance carrier will weigh the facts and determine if coverage applies.
Commercial General Liability, Directors & Officers (D&O), and Errors & Omissions (E&O) Coverage
Depending on the claims that are asserted, insurance coverage may exist under Commercial General Liability, D&O and E&O insurance coverage. Commercial General Liability insurance coverage provides a defense to claims asserted by third parties for bodily injury or property damage. With some companies experiencing a drop in share price as a result of the coronavirus, shareholder suits and others may follow. Those claims may trigger coverage under D&O and E&O insurance policies.
Insurance Required by Contract
It is important to remember that many contracts require insurance to be maintained for the duration of the agreement and beyond in some cases. This includes, but not limited to, building leases, rental agreements, prime and sub contracts, task order/IDIQ contracts, annual bidding prequalification lists for the department of transportation public and private owners, and CM's and manufacturing/vendor contracts. Before making any changes to your insurance coverage, especially in these uncertain times commercial insurance customers should consider all of their contractual obligations to avoid inadvertently being in breach of contract.
The above information does not encapsulate all potential considerations and lines of coverage. If you have questions about the coronavirus with respect to your insurance protection, please contact your VTC Insurance Group agent.
VTC will continue to closely monitor the coronavirus situation and provide you with updates as they become available. As always, we'll strive to deliver the exceptional products and service you've come to expect.
On behalf of all of us at VTC Insurance Group, please keep yourselves, your families and your business safe.