ABOUT US
Meet Our Agents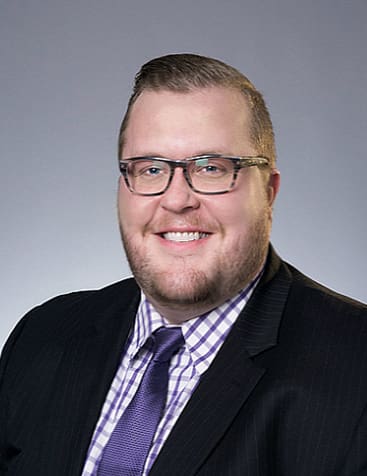 Justin Bradley, CPIA
Account Executive – Troy
Specialties: Manufacturing, Telecommunications, Contracting
Mr. Bradley brings a great deal of insight and commitment to his clients at VTC. He is a Certified Professional Insurance Agent specializing in manufacturing, telecommunications, technology, restoration, and contracting firms.
"The most rewarding part of my job is helping people, every day," says Justin. "Whether it's working to make a client's job easier, to better protect their employees and assets, or to truly understand and meet their needs, I will find a way to help." He continues, "Every one of my clients is important. My goal is to exceed their expectations every time and to give each the attention and service I would want from an agency."
Mr. Bradley made the Dean's List at the University of Michigan on his way to earning a Bachelor of Arts in Communications. He works closely with the Michigan Manufacturer's Association, providing content for the organization's monthly magazine and speaking at MMA events. He also volunteers his time and energy as a youth football coach.
Justin enjoys time with his wife and their daughter, attending live concerts, camping, traveling to Northern Michigan, and he is a Michigan-made craft beer enthusiast.